Warren Ginn writes education article for Winter 2014 Innovation
Warren Ginn, FIDSA, was invited to contribute to the IDSA's Winter 2014 Innovation magazine. Entitled 'Education Evaluation' and edited by Lorraine Justice, FIDSA, this edition explores the basic needs for a quality design education: faculty and their passion for teaching, a teaching space that is conducive to learning, and a curriculum that is flexible enough to allow students room for risk taking. Warren's article, 'From Evangelist to Educator' explores his observations from his first four years as a part-time design educator.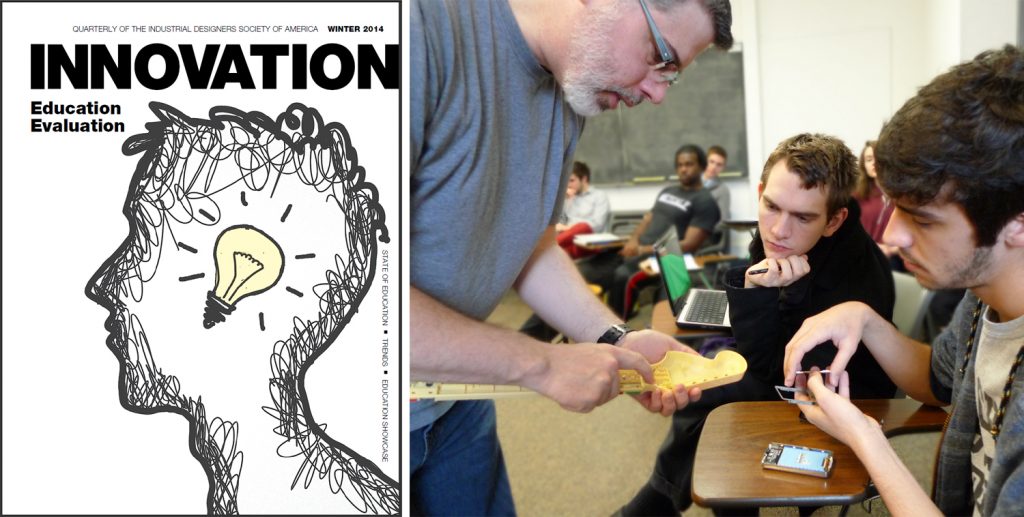 If you're an IDSA member, you should have already received your copy of Innovation (or will soon). If you're not a member, you can follow the link below to become a member and/or get your copy.
[The 2014 Winter Edition of Innovation]