Warren Ginn invited to contribute to Danish 'Hello Materials' blog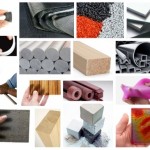 Warren Ginn, IDSA, Principal of GinnDesign, LLC, was invited to be guest contributor to the Danish Design Centre's 'Hello Materials' blog. As part of the blog's expert panel, his post focused on the process of materials and processes education evolves within an industrial design curriculum and continues through a designer's career.
The 'Hello Materials' Blog is a part of the Hello Materials Exhibition at the Danish Design Centre in Copenhagen through the 21st of September 2012. The exhibition intends to tell a few of the many fascinating stories about present and future materials – and give a tiny glimpse of what they will mean to society and the individual. Throughout the period of the exhibition leading experts from around the world share their knowledge on developments in the field of materials and design. Moreover, you can get an overview of material libraries that provide knowledge about new materials.